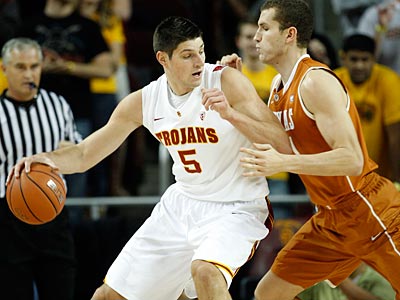 Editor's Note: Jordan Durlester is one of my oldest friends, though basketball was never a major focus until recently. Jordan and I met way back in 1990, moonlighting as young, innocent Jews at Beth Ami Religious School in our hometown of Santa Rosa, CA, before transitioning into angsty, flippant adolescent Jews in our youth group. Once Jordan went off to the University of Arizona, and our contact became mostly Facebook-based, it became apparent that we had a shared love of the game. Jordan and Kevin will both specialize on our beloved Golden State Warriors, but Jordan's knowledge of college basketball will inform his work as well. Facebook also implies he has a girlfriend. Way to go, dude!
For reasons unbeknownst to me, the Golden State Warriors front office has failed to recognize the importance of a back-to-the-basket presence. Perhaps it's because they've been having such a 'great time out!' at Oracle that they simply
overlooked
the fact that come summer time the teams that are hoisting up the Larry O'Brien Trophy TEND to have a pretty decent 4 or 5 (say a guy like, oh i don't know, Tim Duncan).
How? How is the possible? How is this really a thing?
Pointing out this issue (would seem to be) the easy part. Solving it through the draft, with the 11th overall pick is well...difficult.
The 11th overall pick in the NBA Draft is like going to prom with the ugly cheerleader.
Nikola Vucevic is our 6'11, back-to-the-basket, AVAILABLE, ugly cheerleader. In his 3 years at USC he put on body mass, honed his skills in the low post, developed a decent enough jump shot to keep you honest, and turned himself into quite the NBA prospect.
I'm really high on European players right now, probably due to witnessing Dirk put on a clinic this postseason, and I really feel this guy can be a contributor to the dubs. With his ability to rebound, you take some of that pressure and responsibility off of David Lee, which hopefully allows him more opportunities to face-up and get to the rack. Evaluating and drafting big men is an incredibly difficult and risky move but the payoff could result in a winning record. I'd much rather take a shot with Nikola than draft another undersized 2 guard or lanky 3.