Editor's Note: There's nothing going on. Nothing! These are a stretch.
Diss Guy: Derrick Rose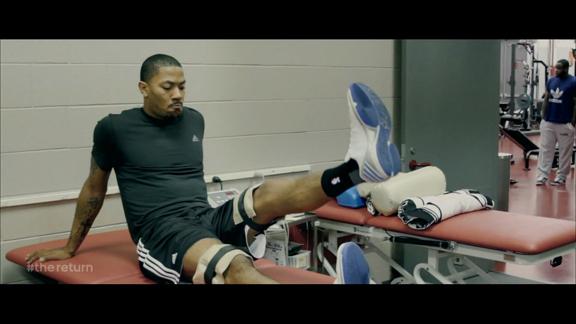 Next year is going to be a long one for Da Bulls. The club, whose ceiling seemed so high mere months ago, will go through some hard times next season.
We argued
that the only question for the Bulls was whether they were a contender or not, and their recent signings don't inspire much confidence. Wary of the luxury tax, and concerned about their financial flexibility for the longterm (sadly, an informed concern), the Bulls went all bargain bin on us this offseason. Kyle Korver, Omer Asik, Ronnie Brewer, and John Lucas III became Marco Bellinelli, Marquis Teague, Nate Robinson and Nazr Mohammed. Not exactly "over the top" signings, and given that the Magic and Hawks will be playing down next season, the Bulls can still expect to make the playoffs, and net themselves a low teens draft pick. Not ideal. Still, with Thibs barking orders, and prideful veterans like Joakim Noah, Carlos Boozer, Rip Hamilton and Luol Deng leading the charge, I have a feeling that the city -- and the nation -- will rally around this new breed of UnflappaBulls. And in the middle of it all will be the slowly but surely rehabbing Derrick Rose, whose surprisingly personal video entitled
"The Return"
provides insight not only into the rehab process for a catastrophic knee injury, but the thoughtful, quiet side of Derrick Rose that we all miss so much. His muted intensity will be sorely missed next season, but videos like these give me, and you, a bit of hope. Keep working hard, D-Rose. Go Bulls.
Miss Guy: Mark Cuban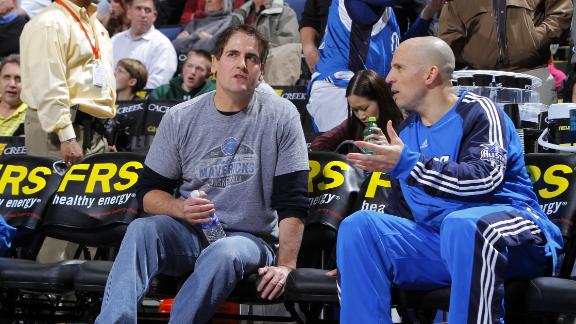 Generally speaking, I like Mark Cuban. He's a prominent owner who clearly is passionate about his investment, and whose wild spending has enabled the Mavericks to remain a contender (or close to a contender) for over a decade now. I will freely admit I have some ownership envy -- Chris Cohan ruined my childhood, and Joe Lacob sure has a lot of pride and glory riding on his surgically repaired franchise centerpieces. Mavs fans should thank their lucky stars that Mark Cuban is so gracious with his money. But this week we learned that Cuban still likes that money, and will hold a serious grudge if you turn some of those bucks down. While on the "Ben and Skin Show" (what an awful name for a show),
Mark Cuban ripped apart Jason Kidd for the Knicks' money, and issued an ultimatum that his #2 jersey wouldn't be retired.
Really? If Mark Cuban wants to hold a grudge about loyalty, he should look at his own track record. Tyson Chandler, whose defense and leadership played perhaps the biggest role in the Mavs somewhat improbable run the the championship, was offered a two year deal to return in 2011. Two years?! After anchoring a championship defense? No wonder he took a maxxie from the 'Bockers. I'll tell you this, Mark: Dirk didn't do it alone. Players want to be compensated for their labor, and workers want flexibility to choose their workplace. The fact that Jason Kidd won't get his jersey retired because Mark Cuban is a child who refuses to see that the players are full-grown men is pretty stupid. Jason Kidd was the Mavs' most important point guard ever, and without his 3pt shooting and defense against D-Wade, they'd never have a championship banner. But whatever -- the Mavs are on their way to irrelevancy, and fast.