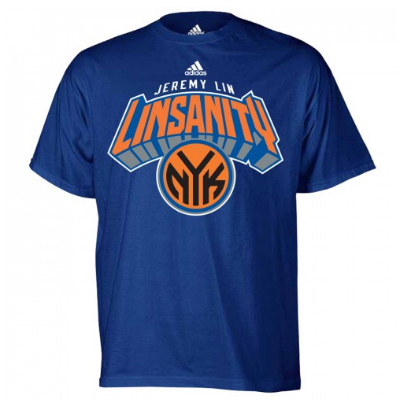 Welcome, Jeremy Lin bandwagon fans, to the National Basketball Association (NBA), the league where Jeremy Lin plays his games. Believe it or not, there are 449 other players not named Jeremy Lin in the NBA, all of whom play on 29 other teams that are not named the New York Knicks. Crazy, I know.
Anyways, games of the week. Seven of them. (Two with J-Lin). Let's get to it.
Monday: Miami Heat at Milwaukee Bucks (5:00 PM PST).
There's a decent chance that this will be a phenomenal game, given that the Heat have yet to beat the Bucks this season. At 0-2, the Bucks have found ways to shut down both D-Wade and LeBron using a combination of Luc M'bah M Boute, Larry Sanders and Drew Gooden. I suspect that LeBron and Co. have been looking ahead to this game, and would relish the chance to beat the Bucks at the rowdy Bradley Center. This would definitely be an interesting first round matchup come April, and a potential upset for sure. Though the Bucks have to make the playoffs first, I guess.
Tuesday: New York Knicks at Toronto Raptors (4:00 PM PST).
Look for Linsanity to continue in strong form in Toronto, where no one will see him, and no one will guard him, either. Jeremy Lin will face up against Toronto point guard Jose Calderon, who is one of
the worst defenders in the NBA.
The Knicks will also likely welcome back star forward Amar'e Stoudemire, who has missed the past three games due the the death of his older brother. That anyone could return to such high profile work a mere week after such a considerable tragedy is beyond me. I hope that the Knicks did not pressure him to come back sooner than he was ready. God forbid anything like that happen to any of us.
Wednesday: Portland Trailblazers at Golden State Warriors (7:00 PM PST).
The Blazers need to win this game against the slowly improving Warriors, who have won three of their last four contests. This will be a nationally televised contest, so the announcers will likely grab the low hanging fruit. After LaMarcus' first All-Star berth, the Warriors improvement, the only remaining story is that the Blazers haven't been very good on the road. With only three wins away from the Rose Garden the entire season, Portland had better find a way to run the Warriors out of their own gym, or Mike Breen and Jeff Van Gundy will have a field day with them.
Thursday: Boston Celtics at Chicago Bulls (5:00 PM PST).
Will D-Rose even play? Latest injury:
back.
Previously suffered:
toe
. Additionally:
elbow.
If anything will end Chicago's run before it even starts, it's an injury-riddled, and partially-sidelined MVP. The team has been resilient during the regular season, but the playoffs will be a different matter.
Friday: Miami Heat at Cleveland Cavaliers (4:30 PM PST).
Until the Linsane in the Membrane performance at the Garden this past Friday night, the craziest regular season game in recent memory was LeBron's first return to Cleveland, Ohio, to play his former team, the Cavaliers. The crowd was raucous and furious at their former star. LeBron, in turn, hung 38 on the Cavs, and effectively ruined their season. And now, 18 months later, the two parties meet up again (for the third time). And while Cavs fans may not have forgiven and forgotten, the organization has. The team remains in playoff contention, and is now more concerned about the recovery of star point guard Kyrie Irving from a concussion than they are with the return of South Beach's most talented resident. Still, this should be an electric game, and I think the Cavs will bring it.
Saturday: San Antonio Spurs at Los Angeles Clippers (12:30 PM PST).
For large stretches of gametime, Greg Popovich provides us, the NBA fan, with a glimpse of the future: the Spurs without Tim Duncan. Timmy, who will be sitting out the All-Star game this year, will not be a professional basketball player for much longer. When Timmy sits and rests, Popovich trots out a lineup that intrigues with its unique mix of athleticism and high basketball IQ. While Giniobili has been out, Pops has put the ball in Tony Parker's hands, and surrounded him with tall, long defenders. Rookies Kawhi Leonard and Danny Green provide perimeter defense and shooting, and Matt
"Coach B"
Bonner stretches the floor. The most intriguing player in the futuristic Spurs, though, is second year forward Tiago Splitter, who plays most of the third and fourth quarters, and has even been used when Duncan is available in late game situations. While his 9.4 points and 5.4 rebounds per game don't look like star numbers, they come in only 21 minutes per game, and Splitter undoubtedly provides intangibles that do not show up on stat sheets, such as
flawless execution of the high pick and roll, and an adroitness when it comes to taking charges in the post.
Given that the high pick and roll will undoubtedly become the bread-and-butter of the post-Duncan Spurs, it seems likely that Tiago will be a fixture for the Spurs for a long time to come. I expect him to give Blake Griffin,
and his fairly one-dimensional post game
, fits this coming Saturday.
Sunday: Dallas Mavericks at New York Knicks (12:30 PM PST).
Oh man, this will be fun. This will be the chance to see if J-Lin is the point guard that can officially begin the SSOL era in New York City. Without a doubt, Lin's play has made his teammates better, with scoring numbers for Chandler, Novak, Shumpert and Jefferies up across the board. While I'm not ready to annoint these guys as the next Marion, Barbosa, Diaw, and Johnson, they are reaping the benefits of a confident point guard in a D'Antoni system. With Stoudemire back, we should be able to see if this is another version of Phoenix with a new Nash-like leader at the helm. And on national television, no less. Madison Square Garden on a Sunday morning. Just like old times.